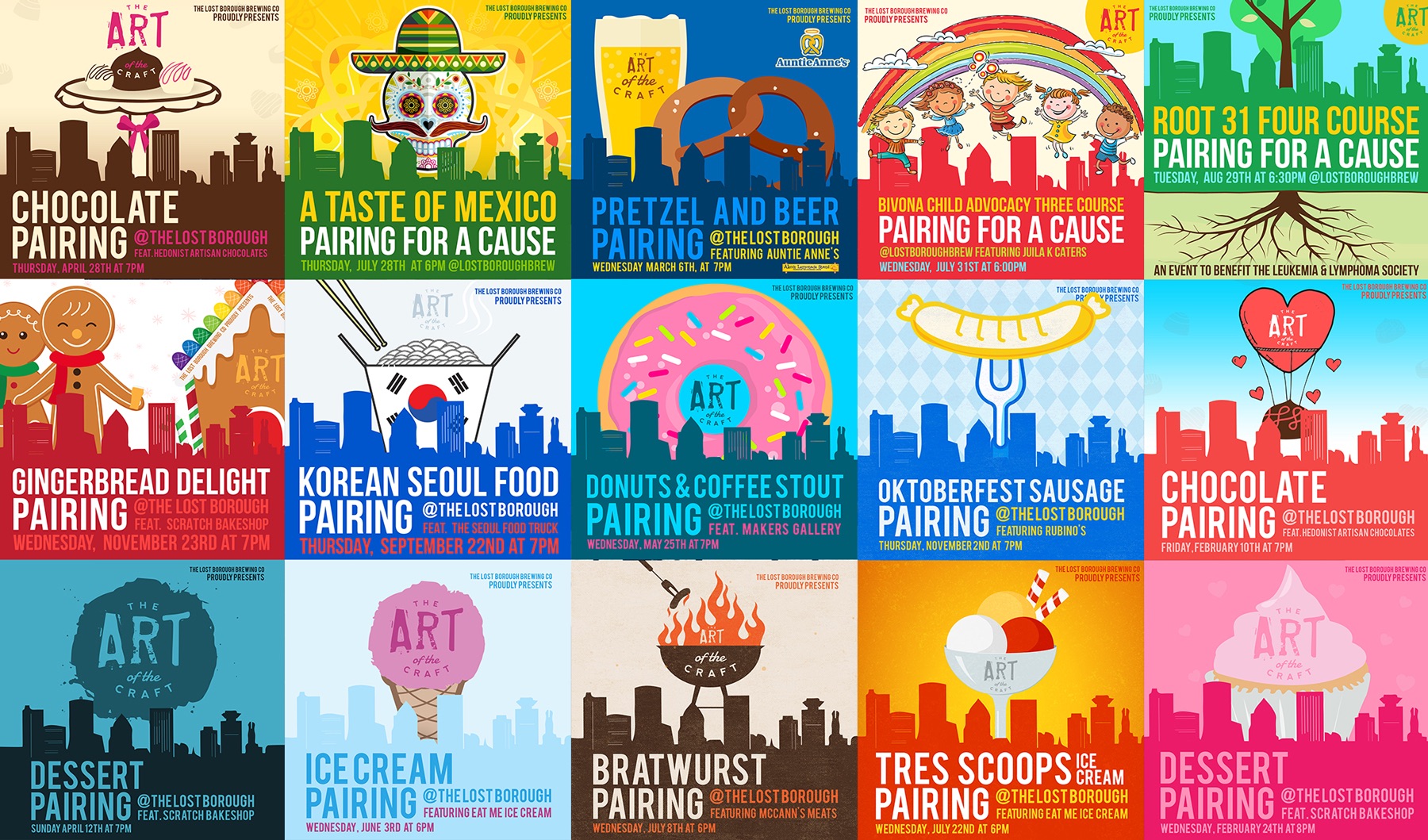 The Art of the Craft
Branding & Logo Design / Print Design / Social Media

ABOUT THE PROJECT
Certain experiences in life genuinely change the lens by which you view the world around you. Building your own business is no exception. Through our labors, we've gained a more genuine appreciation for the subtleties and love that go into crafting a truly great product and customer experience; while gaining the ability to recognize it in others.
It is with this sentiment we partook in a series of events hosted by The Lost Borough affectionally called "The Art of the Craft." This range of happenings was devoted to partnering with and promoting like-minded local businesses and artisans with whom our love of craftsmanship and quality products is synonymous.
Above are the event designs we did for individual functions used on social media and in print. Each event always featured an artisan in their field paired with a specialty beer, culminating in a donation of a portion of the night's proceeds to a chosen charity.